Splendid Appearance | UNIVERSAL CHAIN Shines at the Hanover Industrial Fair!
25th Apr 2023
The Hanover Industrial Fair in Germany officially came to a close on April 21, 2023. The theme of this year's exhibition was "Industrial Transformation – Creating Differences", focusing on hot topics such as low-carbon environmental protection, Industry 4.0, artificial intelligence and machine learning, and circular economy. At the exhibition, manufacturing companies from China excelled, and GlobalTech also made a wonderful appearance.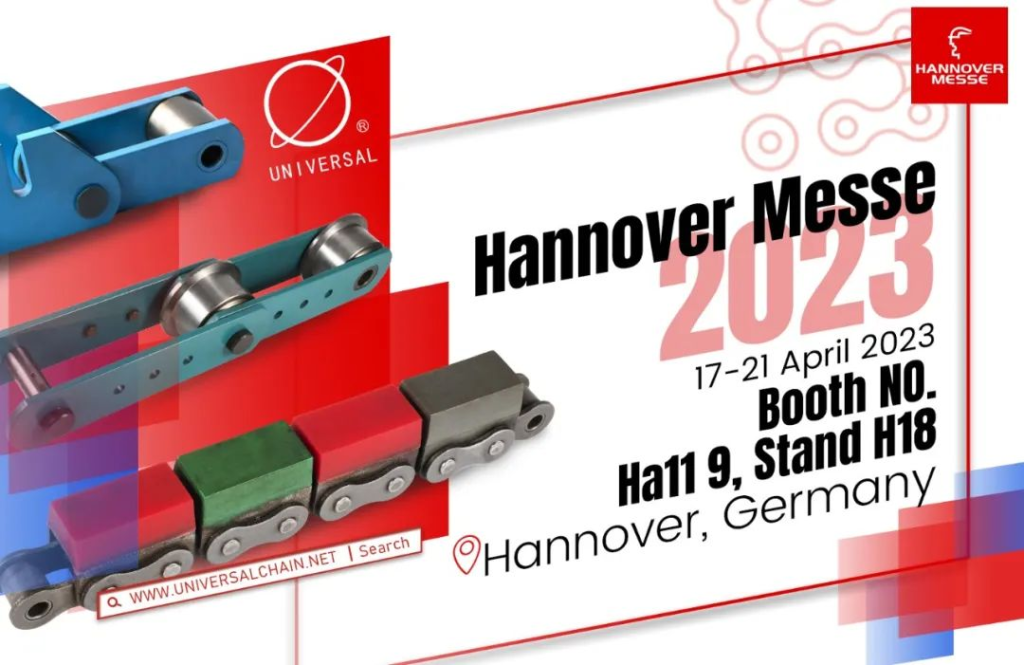 According to statistics, about 700 Chinese companies participated in this exhibition, with a net exhibition area of 12,000 square meters. At the exhibition site, UNIVERSAL CHAIN brought carefully prepared exhibits, including various types of standard transmission chains, conveyor chains, and non-standard chains for engineering use, showcasing the excellent craftsmanship of chain manufacturing in China.
This exhibition is the return of UNIVERSAL CHAIN to Hannover, Germany since 2019. After careful preparation, we have showcased the corporate style of SUZHOU UNIVERSAL CHAIN at the exhibition, providing thoughtful services to customers on site, while also allowing everyone to understand the continuous innovation of Chinese enterprises and the constant progress of Suzhou enterprises.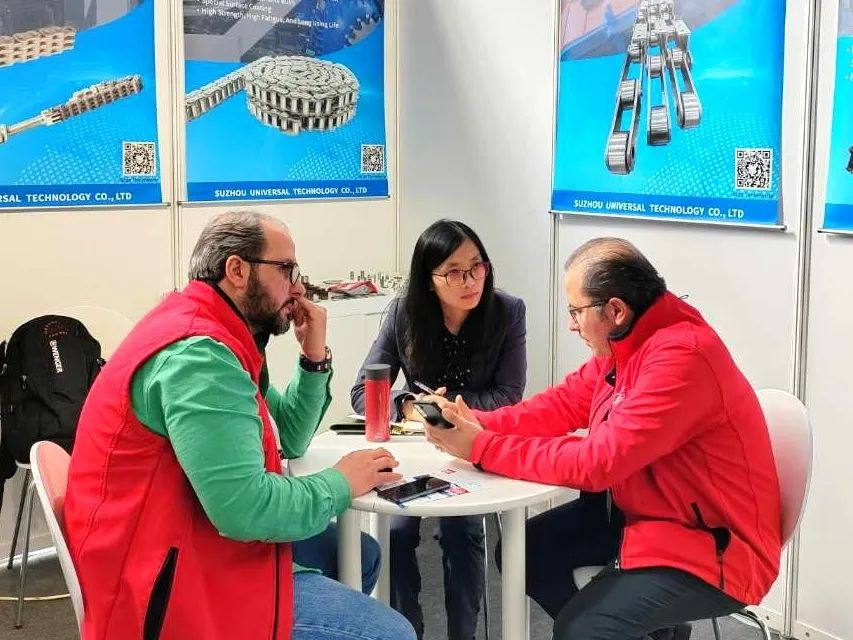 The head of international sales for UNIVERSAL CHAIN expressed that the results of this exhibition were much better than expected, making full use of the opportunity to catch up and negotiate with their European "old friends" whom they haven't seen in years, as well as having friendly conversations with many new customers. They actively demonstrated China's core competitive capabilities and independent development abilities in "intelligent" manufacturing, with hopes of attracting widespread attention from the international community.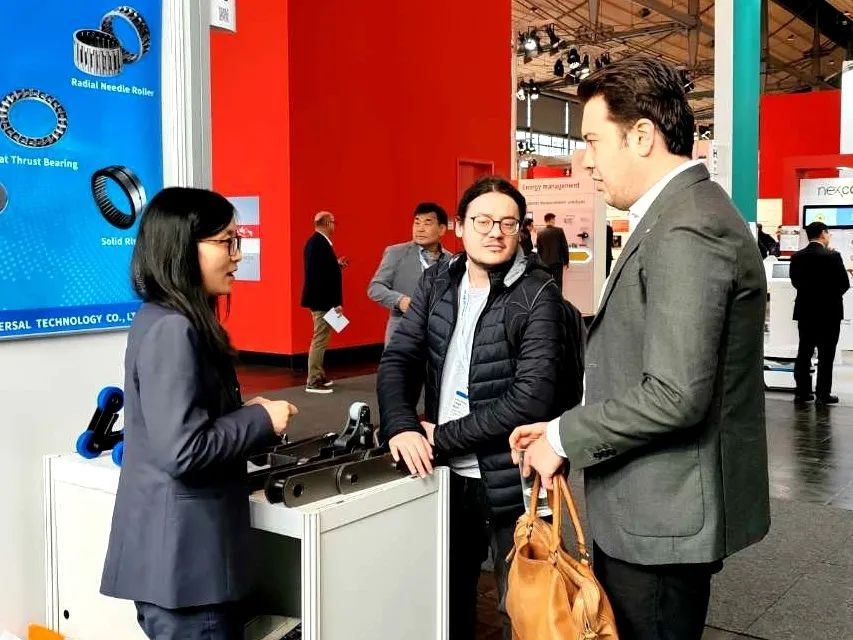 In recent years, China's manufacturing industry has been growing and undergoing transformation and upgrading, with a vast market and potential. UNIVERSAL CHAIN will continuously advance technological innovation, study hard to strengthen its core competitiveness and contribute to the development of the China's manufacturing industry. It strives to move forward and achieve great things through steadfast action. We believe that more and more Chinese strength will attract the attention of the world!